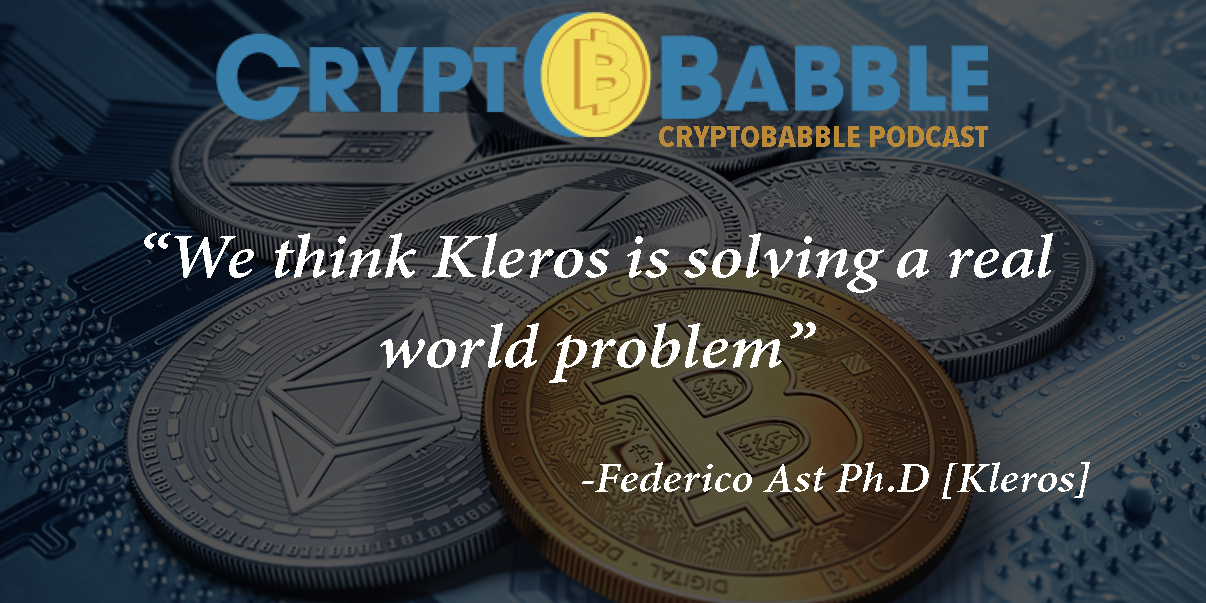 Facebook handle - https://www.facebook.com/Crypt0babble/
Twitter handle - https://twitter.com/Crypt0Babble
Website - www.cryptobabble.com.au
Email: jas@cryptobabble.com.au
Crypto currency lovers ... #
#Bitcoin #Litecoin #Ethereum #EOS #Dash #Monero #Ripple #Verge #Bitcoin cash #VeChain #Tron #IOTA #NEM #ICON #Verge #Civic #Aeternity #Augur #Wax #Cardano #Kleros #Exodus #Electrum #IOTA #Trezor #Ledger
Wallets
#Exodus #Electrum #Trezor #Ledger 
ICO: 
https://kleros.io/
Exodus:
https://www.exodus.io/
Electrum:
https://electrum.org/
Trezor:
https://trezor.io/
About Kleros: 
The Blockchain Dispute Resolution Layer. 
Kleros provides fast, secure and affordable arbitration for virtually everything.
Token sale starts on May 15th, 2018.
How Does Kleros Work?
Contract
Users create a smart contract and choose Kleros as its adjudication protocol.
Dispute
The relevant information isa securely sent to Kleros.
Selection
A tribunal is drawn from the crowd. Jurors evaluate evidence and cast their vote.
Enforcement
The decision is enforced by the smart contract.
Crowdsourcing taps into a global pool of jurors. Blockchain guarantees evidence integrity and transparency in jury selection. Game theory provides incentives for honest rulings.
Pinakion Token (PNK)
PNK provides jurors an incentive to vote honestly. Users trying to game the system will lose money.
Pinakion protects the system from sybil attacks, while also providing jurors an incentive to vote honestly.
Cryptobabble Founders 
Jazz Sidana and Mark Barra (Jazz & Barra)